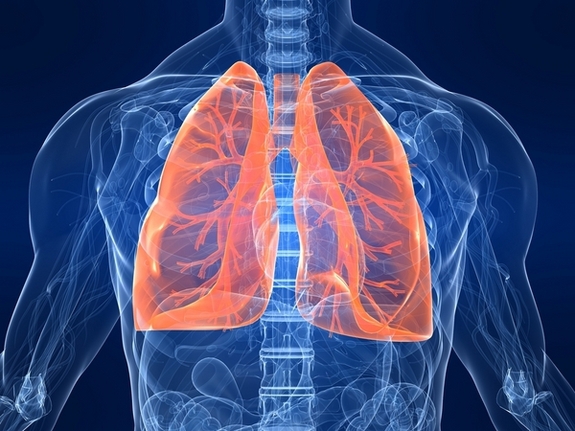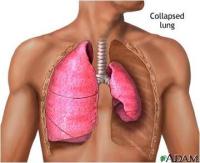 The alveoli (tiny air sacs) lose pressure and cause a partial or complete collapse of a lung or lobe. Atelectasis is a possible complication following surgery, inhaled debris, tumors, chest injury, respiratory weakness, or fluid build-up.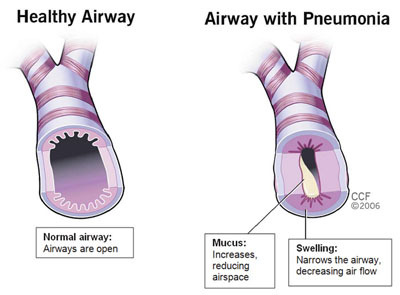 An inflammation of the air sacs of a portion of one or both lungs that may fill with fluid or pus.  Symptoms may include fever, chills, pus/phlegm, cough, and trouble breathing. Bacteria, fungi, and viruses pose as potential causes for pneumonia.

Know Your Pulmonary Disorders*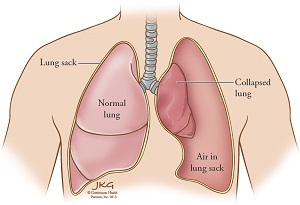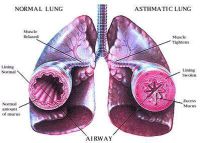 In this condition, air has leaked between the lung tissue and chest wall, causing the collapse of the lung.  Often only a portion of the lung collapses.  Pneumothorax typically occur from blunt damage, underlying lung disorder, and various medical procedures.

A condition characterized by a narrowing and swelling of airways with excessive mucous production. Wheezing, coughting, and shortness of breath typically accompany the disease.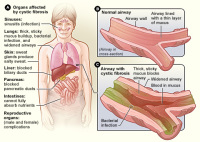 An inherited disorder that affects the mucous, sweat, and digestive cells of the lungs, pancrease, and digestive systems.  Secretions typically lubricating become thick and sticky, plugging bodily ducts, tubes, and passageways.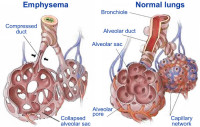 Chronic inflammatory condition that obstucts airflow within the lungs.  Common presentations include coughing, wheezing, sputum (saliva and mucous) production, and breathing difficulty.  Irritating gases and inhaled matter, such as in cigarette smoking, may cause COPD to develop. Emphysema and Chronic bronchitis are the two most common contributors to COPD.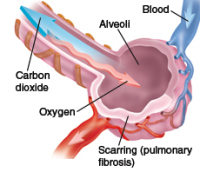 Scarring and thickening to alveoli restricts the movement of the lungs causing shortness of breath and difficulty breathing.  Common causes may consist of airborn toxins, various lung diseases, workplace toxins, lung/breast cancer, and even some medical treatments.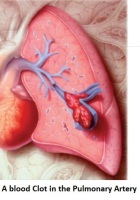 In this condition, a blood clot becomes lodged in an artery of the lungs disrupting blood flow to that portion. Blood clots often arise in the legs and travel via artery to the right side of the heart and to the lungs.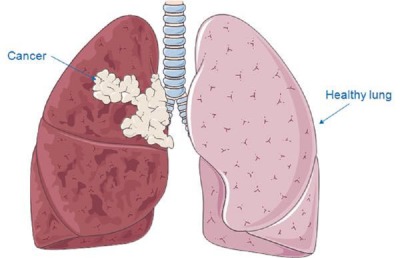 Cancer that originates in the lung tissue.  Lung cancer represents the most common cause of cancer deaths in the United States. Smoking greatly increases the risk of Lung Cancer.

*Information Courtesy of the Mayo Clinic